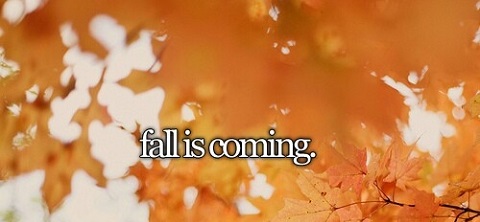 Dear Parishioners: The first day of autumn is until September 23rd but for all practical purposes summer ends on Labor Day! As summer ends we once again ask, where did it go? It went so quickly and seems to go quicker the older I get! Speaking of getting older, next week Fr. Frank O'Hara, one of our senior priest, will be preaching at all the weekend Masses. Fr. O'Hara is here to speak on behalf of the Senior Priest Retirement Collection. Last year Fr. Nick Smith preached so powerfully preached about this collection that we raised nearly $17,000 here at OLM! Once again the Diocese has asked us to let a Senior Priest preach on the vital need of the collection which is scheduled for the weekend of September 20 and 21st.
The many senior priests of the Diocese of Providence are self-supporting. Diocesan priests live independently in retirement, no longer relying upon the support of a parish. Since they are paid a modest wage during their years in active ministry, priests receive a minimal Social Security benefit. In 1966, the diocese established the Senior Priest Retirement Fund in an effort to help retired priests meet the basic needs of food, housing, transportation and medical care. There are currently 95 senior priests in the diocese. Often retiring between ages 70-75, many continue to serve after more than forty years of active ministry. Still others require assisted living, or nursing home care. The Church of Providence faces an important challenge today in supporting this fund. As with other retirement benefit programs—such as Social Security— the fund is burdened by increasing current and projected costs that exceed its income. Priests are living longer, more active lives. A large percentage of priests in the diocese are nearing retirement age. The rate of those drawing on the fund is projected to only increase in the foreseeable future: in fifteen years some 50 percent of our priests presently active in ministry will be eligible for retirement. Fewer active
priests also impacts fund revenues since one revenue source is a premium (from parish assessments) that is based on current active priests. Your generosity answers that challenge and says thanks to the many faithful priests who have served our Church.
The Annual Retirement Fund Collection is a major support for our retired priests. With a thoughtful, generous contribution you can help the Senior Priest Retirement Fund meet its obligations to those who depend on it for today and tomorrow. It's also our way of thanking them for their many years of faithful service. Fr. O'Hara has been retired for several years and still is active helping out parishes around the state. In fact, Fr. Connors will be out covering Masses for Fr. O'Hara while he is with us at OLM next Sunday in Cranston and Warwick. In full disclosure, both Fr. Connors and I both stand to benefit from the Priests' Retirement Fund in the future. For me it will be in the year 2035 when I am eligible to retire and Fr. Connors is eligible to collect his pension in the year 2053! So when I am about 88 years old, the young Fr. Connors can join me at the Senior Priest Residence on Mount Pleasant Avenue!! But we are only able to retire if we have a strong retirement fund for retired priests, so your generous support is deeply appreciated by all the priests of Providence, young and old!
I received a note from St. Patrick's Parish this week thanking the all of you for your tremendous support of the Back-Pack Drive.
Fr. James Ruggeri, Pastor of St. Patrick's in Providence, wrote that they were able to help over 50 families including one family of eight children and two with six children. They gave out 100 back-packs full of school supplies. Your generosity in supporting the needy of Smith Hill is appreciated. Fr. James writes: "On behalf of all our volunteers, staff and especially the happy children who walked through the door, thank you!" I know you will give Fr. O'Hara a warm welcome to OLM next weekend. Have a great week! God Bless! Go Pats!